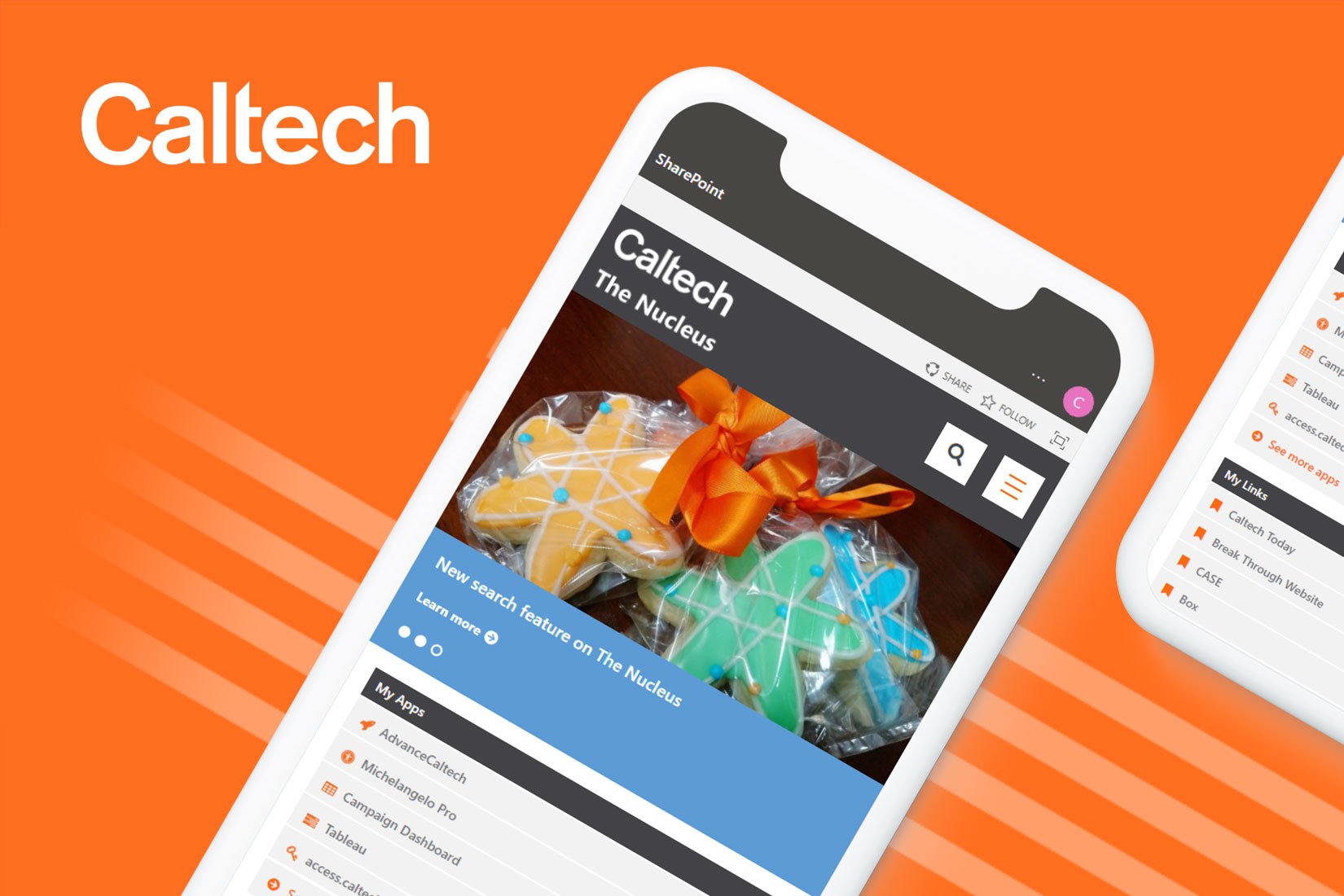 Redesigning Caltech's Staff Intranet Web Portal to Improve Functionality,User Experience & Revenue
Definity First partnered with Caltech's DIR and central IT team to achieve the goal of redesigning their staff intranet web portal to improve its functionality, increase collaboration, and allow a better user experience.
Caltech was undertaking an ambitious fundraising campaign which required constant communication and collaboration within DIR to be successful
This project resulted on an upgraded version of their intranet web portal, that seamlessly combines the aesthetics of an external website with the functionality of a SharePoint platform.
On this Case Study you'll learn the following:
How we delivered a useful and consistently accurate intranet web portal with Microsoft's SharePoint.
How we empower they communication through a clean and contemporary redesign.
How a better functionality and user experience increases user adoption across an organization.
Lessons learned and advice from Caltech.