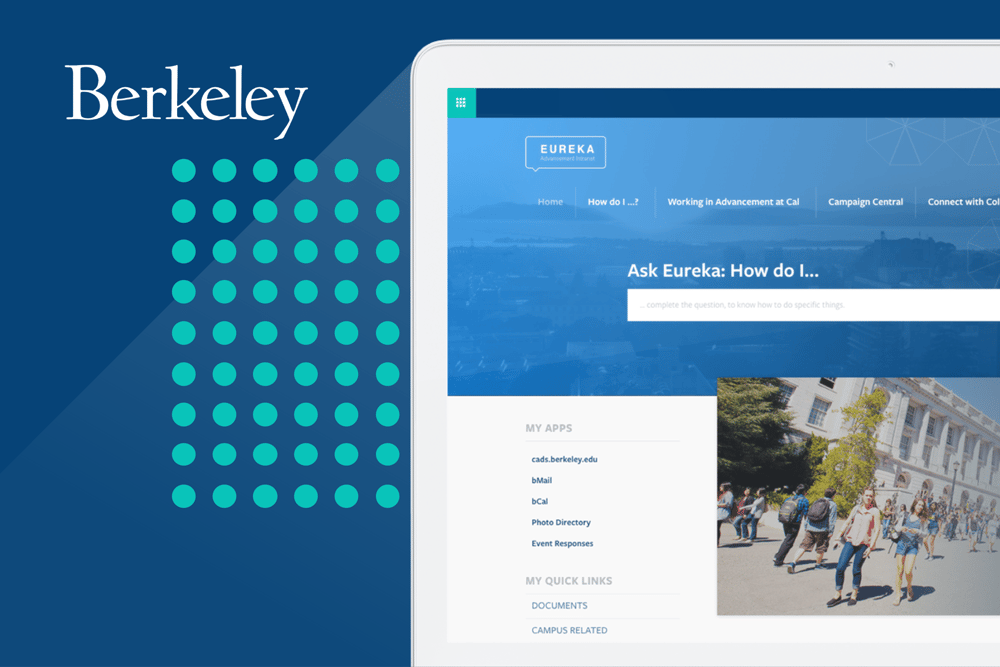 Enhancing Berkeley's Intranet
Definity First collaborated with Berkeley's Advancement Services department to develop some enhancements over their intranet web portal.
This case study will get you the insights about how we accomplished to develop an enhanced version of this intranet web portal, and how we supported the onboarding of the new staff and the ongoing training of all campus staff and faculty on advancement processes.
On this Case Study you'll learn the following:
The technologies and processes we use the improve the Search function for an efficient and faster user experience.
How we accomplish to establish a knowledge-sharing environment about fundraising culture across Berkeley's campus.
The best practices used to revamp their intranet's web portal content to inform/educate users.
Download the case study and discover the secret behind their best-in-class intranet.